As an Amazon Associate I earn from qualifying purchases. In addition, I get commissions for purchases made through links in this post.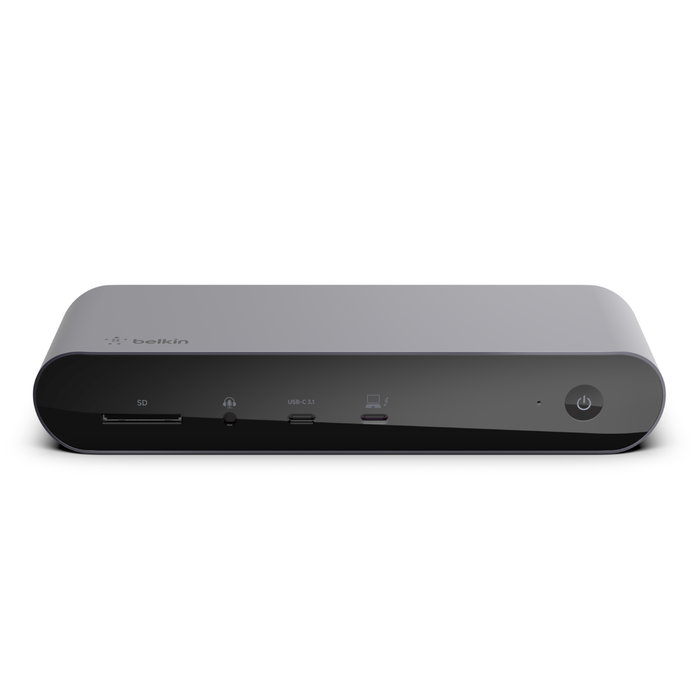 With the introduction of Thunderbolt 4 docks, professional users have access to a range of powerful components and features designed to increase productivity and maximize performance. All this comes with the ease of a single cable connection, giving you easy access to your laptop or desktop's ports and providing high-speed data transfer capabilities. In this guide, we'll discuss all the features available on Thunderbolt 4 docks, as well as how to get the most out of them.
Use our Belkin Coupon Codes and Offers to save on your next purchase here!
Data Transfer and Video Connectivity
Thunderbolt 4 docks are equipped with cutting-edge data transfer and video connectivity capabilities. With Thunderbolt 4, you can connect two displays up to 4K resolution, or a single display up to 8K resolution. Data transfer speeds up to 40Gbps also make lightning-fast file transfer possible, helping you save time when accessing files stored in the cloud or on an external hard drive. Additionally, these docks come with multiple USB ports to quickly sync devices like cameras and game controllers.
Universal Charging and Device Compatibility
Thunderbolt 4 docks come with a range of device charging features, making it easy to keep your devices charged while you work. Not only do they offer USB-C plug ports which can charge a range of smartphones and tablets, they also feature integrated universal power supplies which can power almost any device. Additionally, certain docking stations support compatibility with Windows and Mac systems, so you'll be able to sync all your gadgets using the same dock.
Audio Jacks and Keyboard/Mouse Support
When it comes to connectivity, Thunderbolt 4 docks feature a range of audio jacks and ports including 3.5mm stereo headphone ports and mini-jack microphone inputs. This makes it easy to plug in professional grade speakers or mics for broadcasting audio on a larger scale. You'll also find standard USB Type-A ports for connecting wired keyboards and mice, making sure your desk is tidy and wireless free.
Built-in Ports and Expansion Slots
Thunderbolt 4 docks come with a range of built-in ports and expansion slots for all manner of additional accessories. This includes dedicated HDMI ports for connecting external monitors, five USB Type-A ports for plugging in wired peripherals, an SD card reader for quickly transferring photos and videos from digital cameras, and a Gigabit Ethernet port so you can always enjoy the fastest connection speeds. Expansion slots make it easy to quickly add more components or upgrade existing gear to make the most of their potential.
SD Card Reader
Audio In/Out
USB-C 3.1 Gen 2 port supports Fast Charging PD 3.0
Thunderbolt 4 port
Power in
2x HDMI 2.0
Thunderbolt 4
Gigabit Ethernet
2X USB-A 3.1 ports
2X USB-A 2.0 ports
Security Features and Network Connectivity
Many Thunderbolt 4 docks come with additional features that can help ensure cybersecurity and improved network performance. They often include built-in software and hardware security features, such as Kensington Security Slot compatibility. And for connecting to the web, many of them offer advanced networking features like Dual-band 802.11ac Wi-Fi, Bluetooth 5 support, and Gigabit Ethernet for high-speed wired connections.